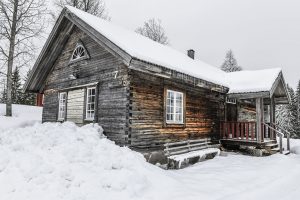 Means "the central farmhouse". The farm used to be famous for supplying riding horses to the former King of Sweden, Gustav V. Originally built in 1886 in Sörmon, near to Karlstad.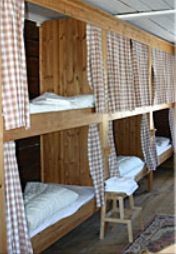 The cottage is a total of 84 m² where the kitchen and hall form the central part of the house. In the north end of the cottage there is a living room and bedroom.
The room contains 4 beds. In the south part of the house there are 2 bedrooms with 4 beds in each room 2 showers and 2 toilets. TV is available.
<<< The cabins