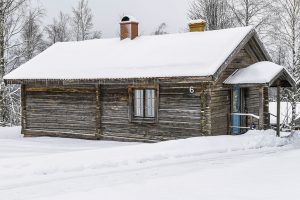 This farmhouse was originally built as early as during the 17th centuary.
The master bed originates from this time and it has been said that up to 8 people shared the bed, in order to keep warm during cold winter nights. Not necessary today with central heating in all cabins!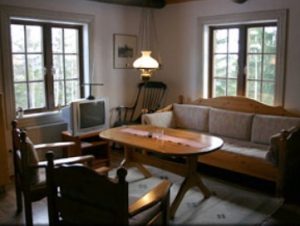 This cabin sleeps four persons and measures 63 square meters. There are bathroom with shower and water closet, kitchen and living room with TV. Bedroom with double bed.